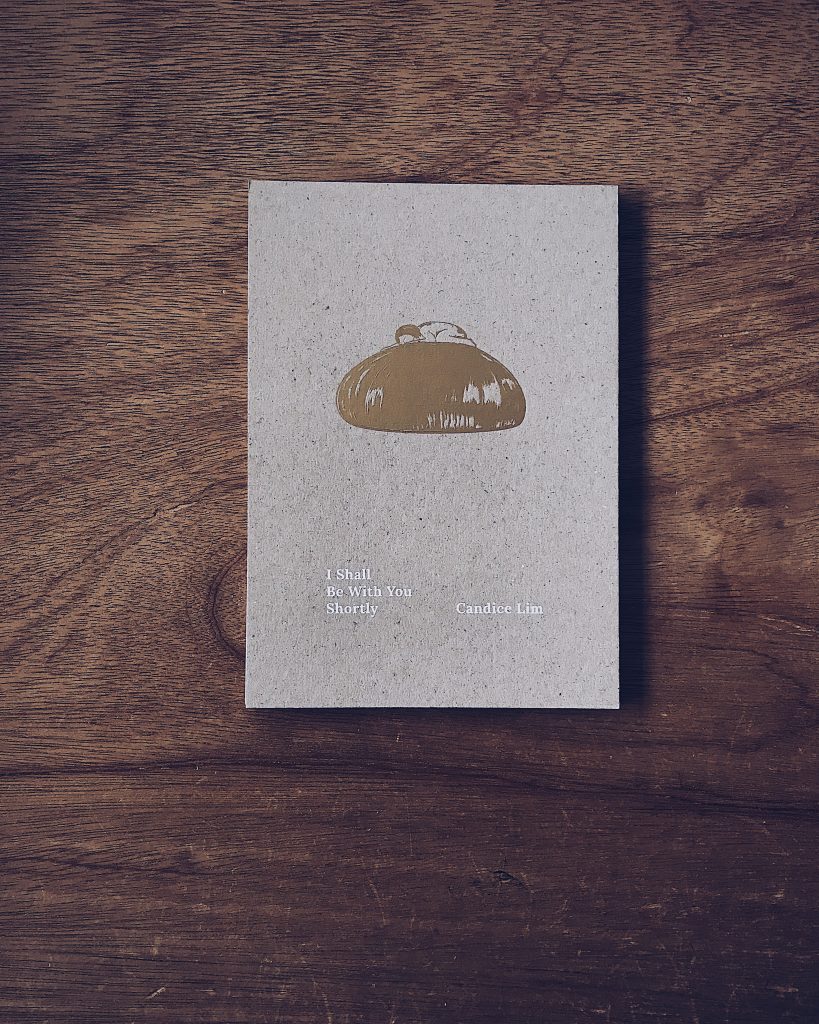 "The cure for anything is saltwater.
Sweat, tears or the ocean."
Isak Dinesen
This is one of my favourite quotes, and it pretty much sums up the essence of what drives me to write–to let out the well of something building up inside. Sometimes it comes out as tears, sometimes as scratches on paper. Either way, these writings each represents something that spilled over the edge.
Thunder God is dedicated to my grandma.
All are inspired by true feelings.
Candice Lim
I Shall Be With You Shortly is the second series of illustrated short stories by Candice Lim, author of But Mostly I Think of You. This second book explores the raw emotions of burden, hurt, loss, missing and nostalgia, arising from the complexities of life and love.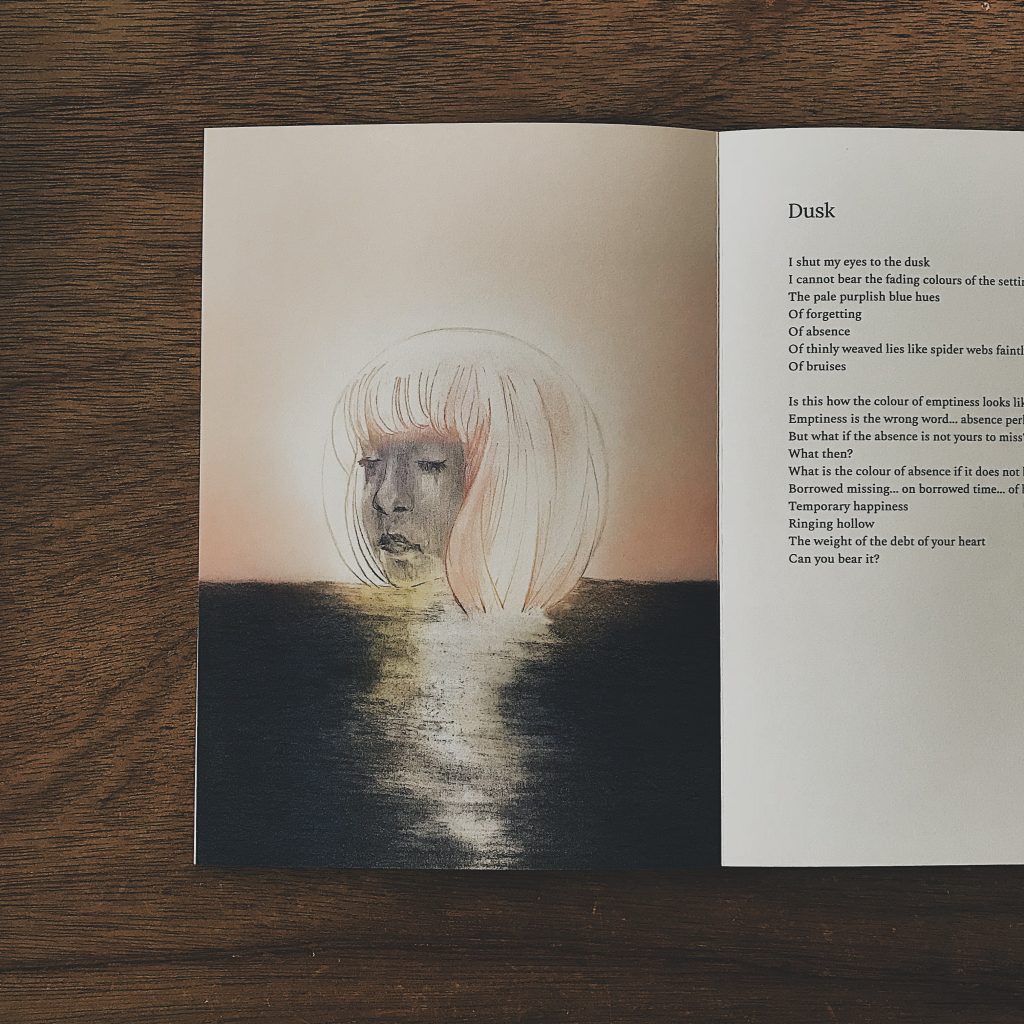 Accordion Fold | 18 pages | Published by Five Finger Mountain, 2018
June 2018 | First and only edition | ISBN 978-981-11-7646-3